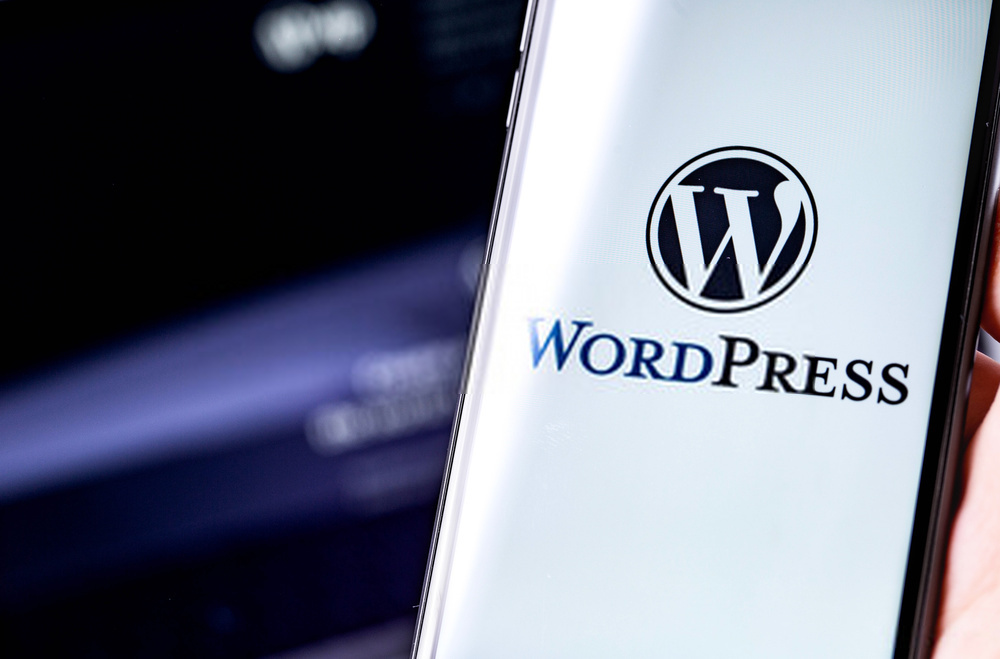 Is using WordPress the best idea? Know the best WordPress web agency EOMSBD!
Are you interested in building your website on WordPress? You have landed to the right page. With the best effort and skilful initiative, EOMSBD has always been proved the ultimate place where you can go and trust to build your WordPress website.
Is the whole matter about using WordPress for your website looking confusing to you still? Take a look at this article and know everything that you need to know about WordPress!
What is WordPress?
WordPress is an open-source platform which released on May 27, 2003. Using this, you can make a website as good as a professional web developer without learning any programming language or coding. It uses a MySQL database and written in PHP language. Fun fact, more 37% website on the internet powered by WordPress.
Why should you use WordPress? Know the benefits of using WordPress!
WordPress is one of the easiest methods to create an E-commerce website, Business website, Membership website, E-learning website, or any website you can imagine. It has a powerful content management system. It has easy to learn interface, so even if you are a beginner, it will be no hassle for you. There are a vast amount of benefits for a WordPress user, even if he is a beginner. Here is some of them-
Easy to use
- You don't have to write any code, but you can make a website as you want by clicking a few times here and there. Adding a new post, image, or page to your website is a kind of baby's work here.
Customizable
- The theme is the thing that will help you to make a website the way you want. Just login to your WordPress account and selects your favourite theme, and apply it. There are a large variety of premium and free articles available on the internet. By adding plugins, you also can get new features on your website.
Preferred by search Engines
- Believe it or not, search engine index WordPress users site faster than any other site. The reason behind this is simple. Those index bot faced a little hard time to read complex coding, But for WordPress, it doesn't use complex coding; that's why they get indexed by the bots pretty quickly. You can also use tags, meta tags, and descriptions options to your site by using WordPress very efficiently, and nonetheless, those things will also help your site rank up even higher on SEO.
Easy to manage the site
- You don't have to wait for a web designer to update your site. You can update your website as much you want by using a WordPress from anywhere around the world. Also, as an admin of your website, you can give access to multiple users. Not to mention, you can limit the access level of your website.
Why should you choose EOMSBD for WordPress development?
Though WordPress contains various opportunities to enrich your business within a most straightforward procedure, there is something that you should manage properly while using WordPress. Sometimes it can create technological issues. Even if you want, you won't be able to customize it easily. All the coding will need to get prepared like the way you want, that will require some specialized skill. Some portions of WordPress may remain unnoticed and unlocked if you don't know about it and start building one.
WordPress can be useful for your business website. It can be less expensive. But if you don't know how to use it or use it properly, the result will ultimately be zero. That's the reason why you should hire a WordPress web agency.
EOMSBD is working within this rea for last several years and has provided its client with a great looking and friendly website every time. All the clients of EOMSBD are delighted with their website. Though most of the client doesn't know anything about coding, their websites are running on a very upgraded coding made by EOMSBD.
We don't only create a website; we believe in the power of the client. So, we provide all the required control that our clients want from us on their website. For the necessary website changes, they don't need us. They have full power and knowledge required to run the website, and there are doing it with ease.
How is that possible? It's only possible because besides providing 100% secured website with free SSL, we ensure good customer training too. Once the training session is done, our clients quickly get a hold on their website.
WordPress is a fantastic thing to use to build a website. Are you a newcomer? We are here to help you with the journey. Are you ready yet?