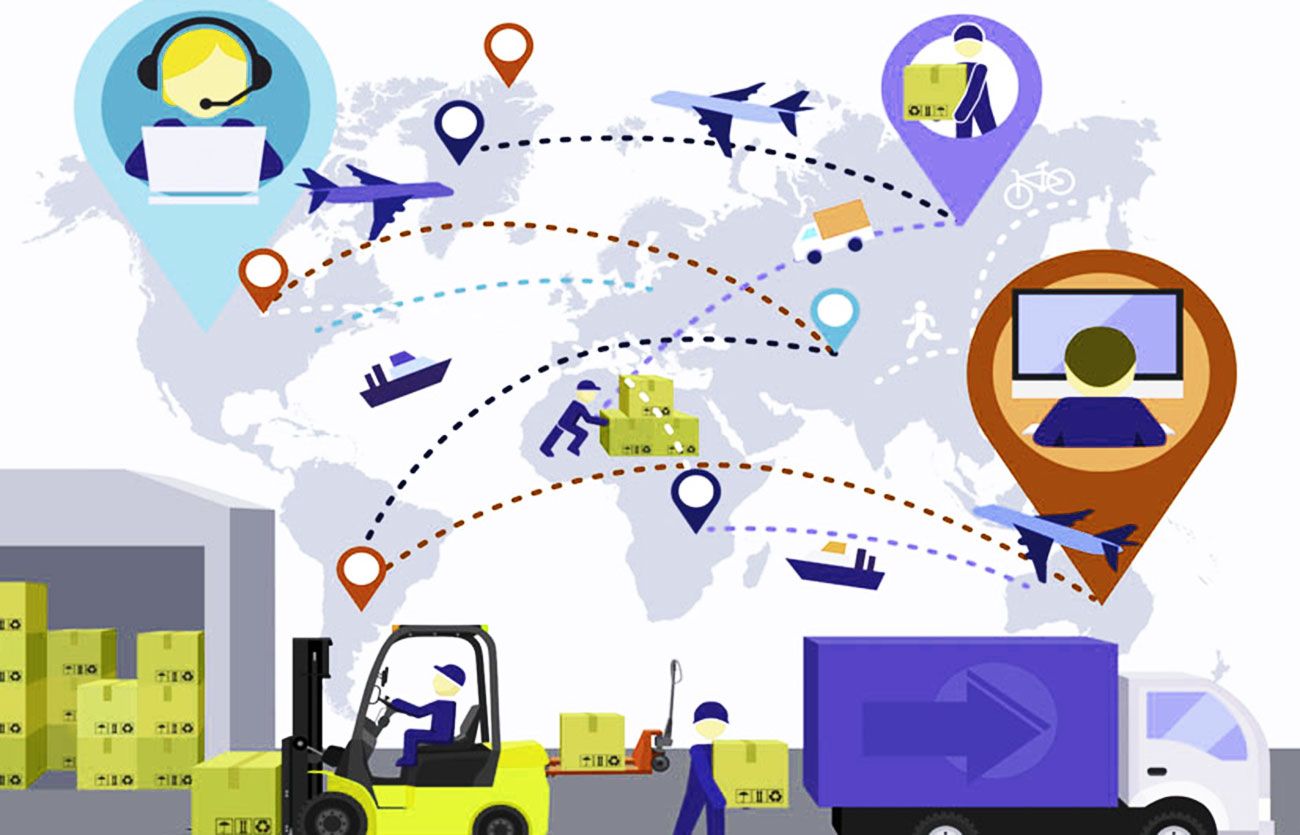 Why should you use Courier management software? Find the best courier management software near you!
Delivering a product is not challenging. But managing a complete courier service becomes tough when it receives more and more requests from the customers. Even after having the capacity, lacking digital activity can make a company doomed.
Let's grab the success and serve the people in a better way. Find the best courier management company for you!
What is Courier Management Software?
Courier management software is made for those companies that deliver products, papers, and other things. To run the whole system effectively, a courier company needs proper office management, order tracking, the report regarding the package delivery, etc. And collectively, all these things that keep their daily process strong becomes possible and easier to handle with the help of courier management software.
Starting from- add new merchant, daily order update system: product in house, product in delivery, product return, customer cancel order, order update status, e-commerce delivery complete, accounts in courier, total product price - product delivery charge, total pay to the merchant, merchant monthly statement of all orders, etc. a courier management software provides lots of options to a courier company.
Everything is now being digital around us. People are now more dependent on E-services. From that point of view, using courier management software to serve the people in a better way can be the only point that your business is missing now. So, are you interested in courier management software? Let's take a brief discussion about the importance of that software.
Daily problems that people face in Courier Business and how Courier management software solves them?
There are some common problems that every courier company faces at the end of the day. Yes, the company may be a well-known one. Yet, every day they need to deal with-
Staff shortage
For the proper operation of courier activity, you must need enough stuff for daily support. Yet, with the increasing daily rate of customers, courier companies are losing stuff.
Vehicle cost
Another challenge that companies feel is transportation cost after ensuring enough fuel, proper driver, and the vehicle. It becomes tough to make a profit for them.
Asset management
The more assets the company has, the more problem it can pose to manage them. Managing the logistic side of a company is tougher than it seems. Not only are the products, but employees also become much harder to manage.
Government regulation
Every now and then Government changes the regulation, documentation needs to keep updated, and so many more. To keep the company away from the law-enforcing branch, the whole operation of a company should be done within the regulation.
Data management
Not only are the assets, but data also needs to be managed at the end of the day. How much customers are taking service, how much revenue the company is generating, daily fuel consumption- all need to be calculated. And that is not only time-consuming but also monotonous things to do too.
Customer service
A satisfied customer is the best achievement of a company. One of the processes of satisfying them is to arrange 'Customer Service.' Customers may have queries. You should be there when they need your service.
And courier management software is something that helps a company to solve all the delivery problems at once. This software-
Increase visibility and help to track every order down properly.
Make the best use of fuel, vehicle, and satisfy the customer by providing service at the right time by choosing the best route.
It creates a paperless environment in the company and makes logistic management easier.
Automatically collect and analyze data as soon as the delivery is completed.
Serves the customer 24/7.
Why is Courier management software needed in an e-commerce business?
One of the most important aspects of e-commerce business is the delivery of the products. Even if your product is good and people like it, if they don't get the delivery when it's needed, your business won't make success. Hence, you will be in need of a good courier system.
There are some other reasons for managing the courier system through courier management software that will seem appropriate to you.
The courier management system will help your e-commerce business to ensure right-time delivery. That will surely help your customer to choose your service the next time.

Through the management software, you will be able to track the courier down. It will help you to manage your business well.

For an e-commerce business, you would need to manage your company people well as well as the assets. Courier management software will help you in this case too.

Last but not least, market reputation is the ultimate thing that will help you to survive in the industry. And courier management software will help you to grab it.
Are you ready to take one step ahead in the current courier industry? Do you want to serve people through national courier and global courier like the way they want? Not only is your customer satisfaction level, but your Ecommerce Company can also be differently operated with the help of courier management. We are here to help you. So, ask yourself. Are you ready to reach the next level? Let's start the journey then!